Details

Created: Wednesday, 27 June 2018 20:22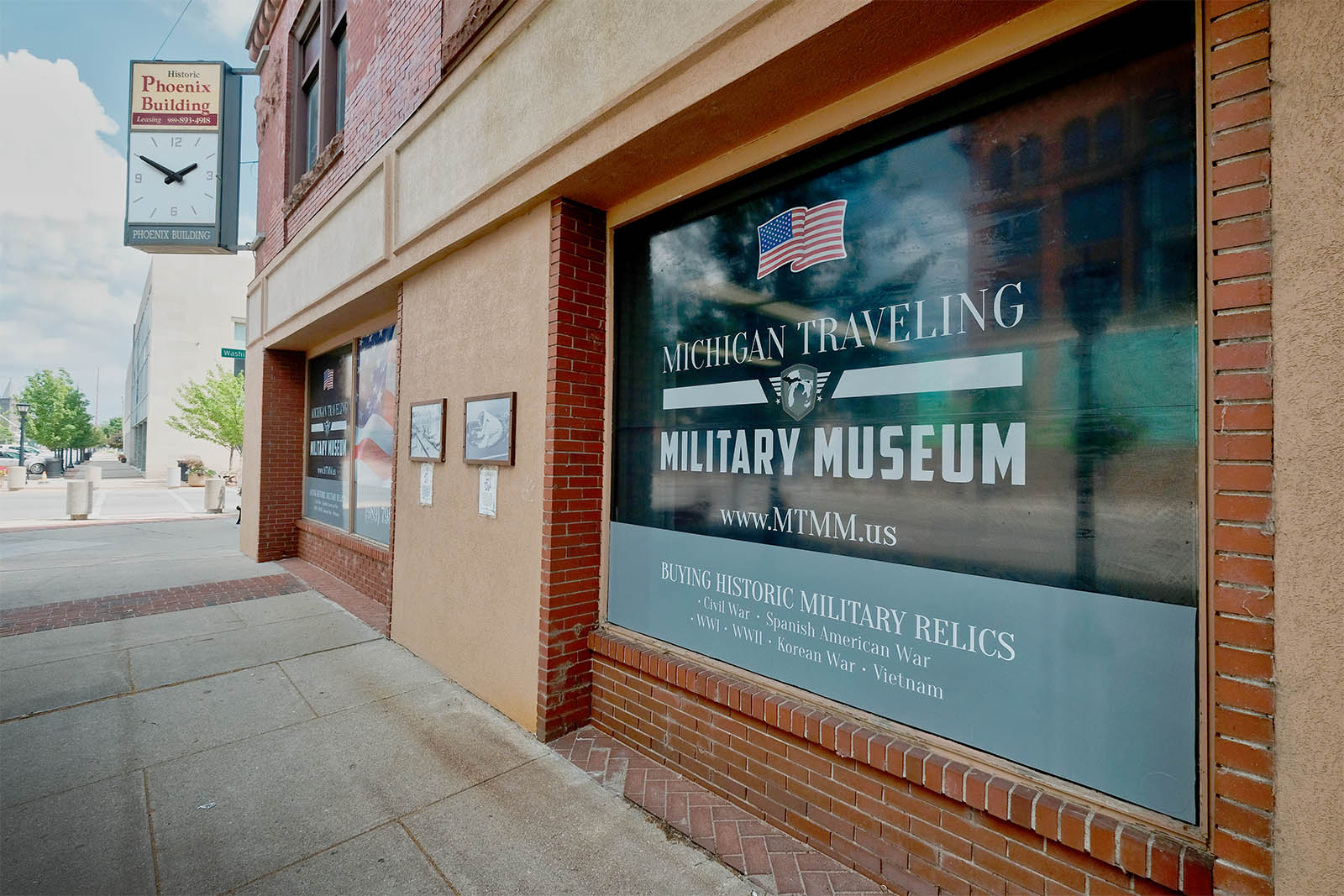 We have opened our new Bay City Military museum at the corner of Washington and Center avenues in the historic Phoenix building. The street address is 725 Washington Ave. Bay City, MI 48708.
You're invited to step inside our museum and explore our collection of memorabilia from the Spanish American War, World War I and II, Korean War and Vietnam War. Through these exhibits, you will discover the sacrifices that individuals made and the impact of military service on our families, society, culture, and economy.
The museum is open from 12 p.m. to 5 p.m. Thursdays, Fridays, and Saturdays. We are also open by appointment. Admission is free and donations are greatly appreciated.